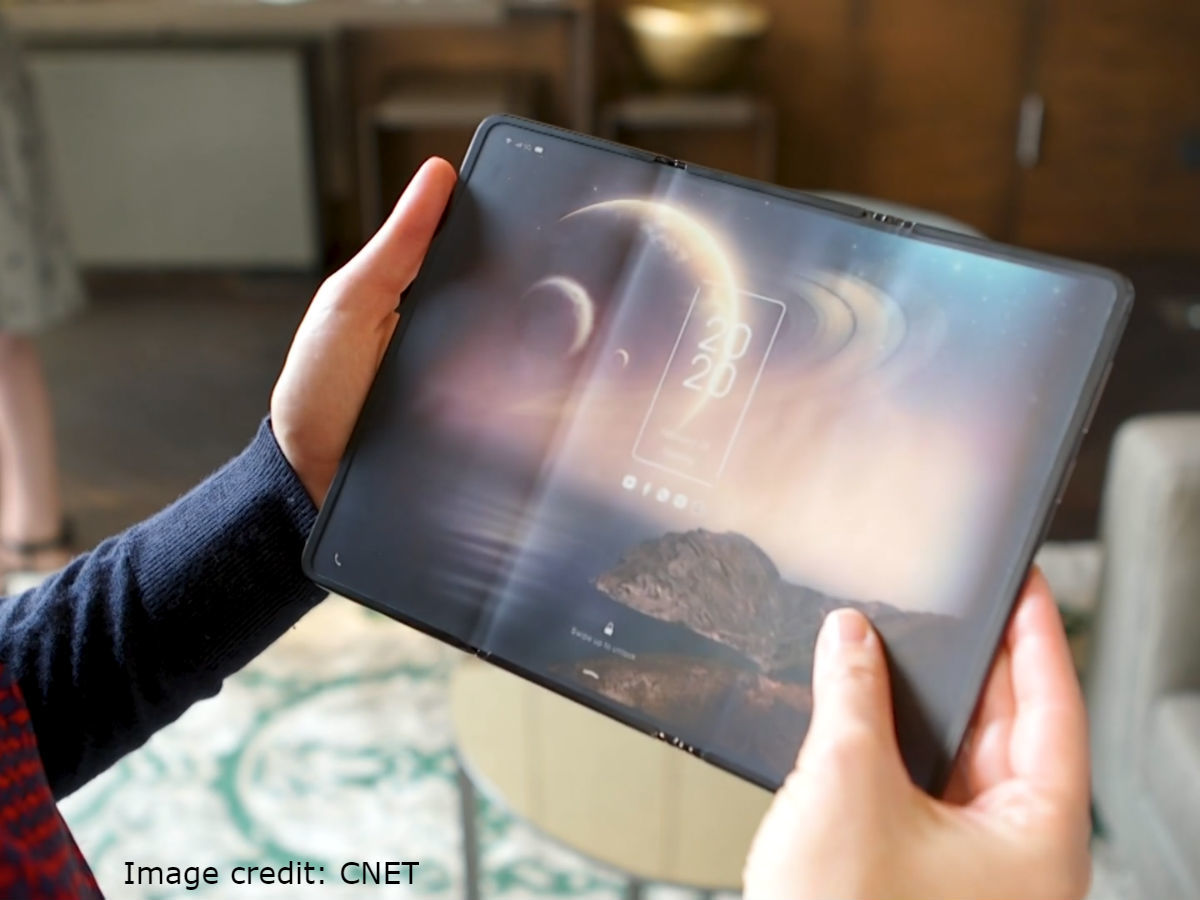 TCL
is not as big name as Apple, Google and others when it comes to smartphones. And when we talk about foldable phones, Samsung and Huawei are the brands that come to our minds before others.
But now it looks like TCL is planning to change it's image in the industry as it has just showcased its ability to make a
foldable smartphone
. The Chinese tech firm showed CNET a prototype foldable device that unlike
Samsung Galaxy Fold
that has just one fold, can be unfolded two times to become a massive 10-inch tablet.
The new 'dual-hinged' smartphone opens up like the Samsung Galaxy Fold for one hinge and in the opposite direction for the second hinge. Both together make for a zigzag unfolding pattern, something like 'Z'. The report states that TCL's prototype doesn't have a price or an official name, leave alone the target time of arrival for the masses. Even the tri-fold display shown is not workable right now.
However, one can still see the two creases when the device is unfolded completely, similar to the crease shown in Galaxy Fold. The screen protection still remains a question right now. We still don't have bendable glasses to protect the display and such devices are still not fully resistant to external pressure, rain and dust.
The specifications of the new
TCL foldable smartphone
that is known until now is a 10-inch screen, four rear cameras, a front-facing camera, USB Type-C port and no headphone jack. We are yet to see the use cases of a tri-fold device and how easy or difficult will it be to use it.
That said, TCL is not the first to show this type of smartphone design. Xiaomi has also showcased a prototype that can be folded from two sides. But that will also take its sweet time to reach end users.