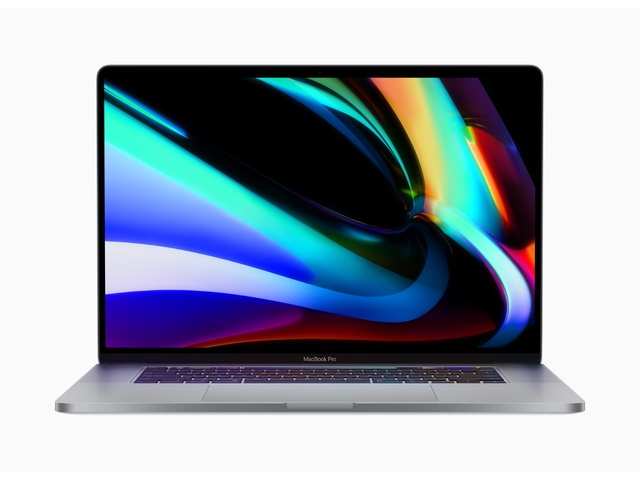 Apple yesterday unveiled its all-new MacBook Pro that comes with a new 16-inch display and a new keyboard mechanism. While the starting price of the 16-inch MacBook Pro costs Rs 1,99,900 ($2,399), it comes in a lot of different configurations.
If you want to buy the 'maxed-out' variant of the new 16-inch MacBook Pro then you will have to fork out a whopping $6,099, which after duties and taxes in India would be close to Rs 5 lakh. Yes, that's how much the most expensive Apple laptop now costs.
What do you get for that kind of money?
As we mentioned, the new 16-inch MacBook Pro can be upgraded to various configurations and the maxed out version can boast of 9th-generation Intel Core i9 CUP, 64GB of RAM, AMD Radeon 550M 8GB and a massive 8TB of solid-state drive (SSD) storage — this is the largest SSD ever in a notebook. That's a lot of power in a laptop and it's strictly for those who are really doing pro' level of work on the machine. Having said that close to Rs 5 lakh is indeed a lot of crazy money, even for Apple's most powerful laptop.
In terms of display, the 16-inch screen offers a resolution of 3072x1920 and a higher pixel density of 226 ppi and Apple claims it delivers nearly 6 million pixels.
The new Magic keyboard delivers 1mm of key travel and a stable key feel, as well as an Apple-designed rubber dome that stores more potential energy for a responsive key press, as per the company. The new Magic Keyboard also features a physical Escape key and an inverted-"T" arrangement for the arrow keys, along with Touch Bar and Touch ID.
MacBook Pro features a 100Wh battery — the largest ever in a Mac notebook — for an additional hour of battery life of up to 11 hours of wireless web browsing.