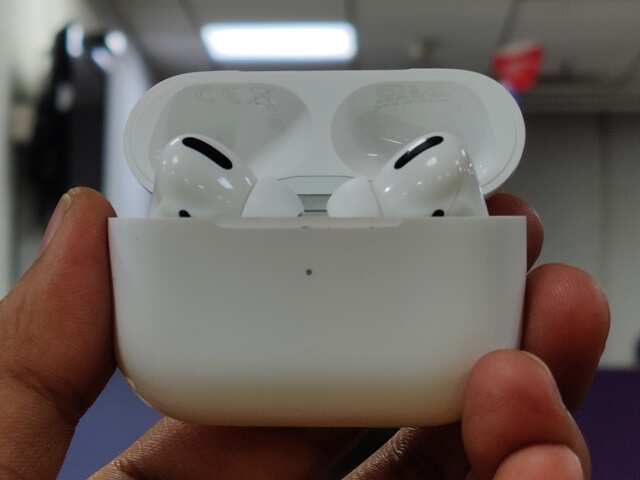 AirPods Pro comes as a significant improvement over the original AirPods, not only in terms of audio quality and features but also in terms of design. As the new AirPods Pro features an in-ear design, it is bound to get dirtier than the normal AirPods. Also, the new AirPods Pro comes only in White
colour option, which again is prone to get smudges and it also start looking more dirtier than any other colour. The wireless charging feature fails to work properly if it has moisture on it or is dusty.
Practically with the new design, users now have to take care of the in-ear tips along with the outer body of the AirPods Pro and here we are with the tips on how to keep your AirPods clean.
Before proceeding with the cleaning process, there are few things that one should keep in handy that include, isopropyl alcohol, cotton swab, cotton earbuds and microfiber cloth.
The most basic idea of keeping AirPods Pro clean is obviously by keeping your ears clean and as lame as it may sound, this is the first step to keep them clean.
Now, let's move to what you should do if it is already dirty and you are looking for a way to clean them.
Tips for cleaning AirPods Pro earbuds
Take the microfiber cleaning cloth and slightly damp it with fresh or distilled water and then wipe the earbuds properly. Make sure to dry them properly before keeping it back into the charging case or start using it again.
To clean the small corners or gaps, use flosser pick to clean small gaps. Also, do keep your hand light and gentle to avoid any damage.
Tips for cleaning AirPods Pro ear tips
The good news here is that Apple has added an additional grill between the earbuds and silicone ear tips that also has a mesh to avoid dust getting stuck into the earbuds directly. So, in most cases, you will have to clean the tips.
Remove the ear tips and use a microfiber cloth or cotton swab to clean the outside .
Now, take a cotton earbuds and dip it into the isopropyl alcohol slightly and clean the mesh using that. Isopropyl alcohol has a volatile nature and also have antibacterial property.
After this, rinse them with fresh water without any soap or other cleaner and dry them before using them again.
Tips for cleaning AirPods Pro charging case
Cleaning the charging case can be done using microfiber cloth damped into the isopropyl alcohol. Also, ensure to keep the damp cloth or any light away from the ports or the internal connectors.