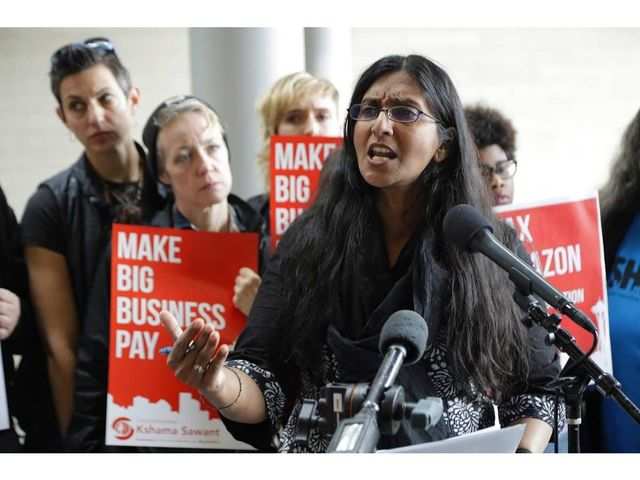 A socialist, former software engineer and a Big Tech critic, Sawant has won a Seattle city council election that gained unusual attention after Amazon, the tech giant, poured in nearly $
1.5 million to campaign against her. Her campaign website starts with the statement "Kshama Sawant is not for sale".
The progressive Seattle City Council last year unanimously passed a "head tax" of $275 per employee on Seattle businesses that make more than $20 million a year, in a bid to solve the rising homelessness in Seattle and force Amazon to "pay its due" — cities with large tech companies cause a spike in rentals and land rates. But after Amazon threatened to move out, Seattle repealed the tax in a 7-2 vote. Sawant was one of the two members who voted in vain to keep the tax.
Despite Amazon muscling its way into the polls, Sawant has won the election, returning to the city council. "It looks like our movement has won and defended our socialist City Council seat for working people against the richest man in the world," Sawant said, referring to Amazon's Jeff Bezos. Sawant was born in India (Pune), and is an alumnus of the University of Mumbai.